Regional real estate
Target Asset Classes – Core/Core +
Prime located, cash producing assets in main cities Ljubljana, Zagreb, Belgrade or similar with potential to increase value via active asset management
Resilient retail or mix use properties
Downtown offices that allow "Walkability"
Multi-tenant assets where active management can deliver enhanced returns
TRIGAL goal is to translate the value created by active asset management into higher financial return for the investors
Attractive returns
Income driven: Cash yield 4-5%
Blended IRR (cash yield, dividend yield plus yield on development) above 12%
Benefit from regular income and total return prospect over a long investment period
Sustainable recurring distribution and capital preservation
Our region – Strong market fundamentals
Primary investment countries:
Slovenia, Croatia, Serbia, Bosnia and Herzegovina, Montenegro, Kosovo, North Macedonia
Secondary investment countries:
Hungary, Romania, Bulgaria, Albania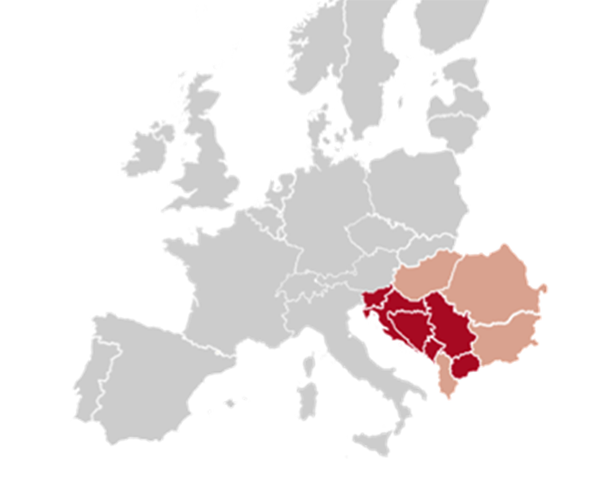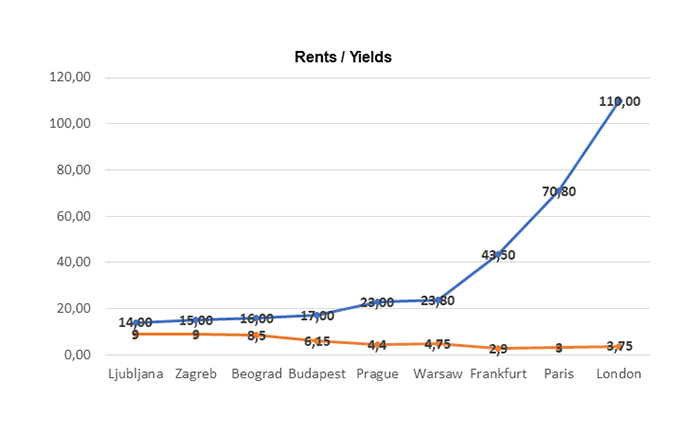 The most attractive yields in Europe
Capital cities in SEE region such as Ljubljana, Zagreb and Belgrade provide the highest prime office yields in EU
Prime office markets with compressing yields, strong tenant demand and increasing investors' appetite
REGION
CITY
RENT (EUR/sqm)
YIELD (%)
Western EU
London
110.00
3.75
Paris
70.80
3.00
Frankfurt
43.50
2.90
Central EU
Warsaw
23.80
4.75
Prague
23.00
4.40
Budapest
17.00
6.15
South-Eastern EU
Belgrade
16.00
8.50
Zagreb
14.00-16.00
> 9.00
Ljubljana
14.00-17.00
> 9.00
Source: Colliers
Regional infrastructure investments
Focus on renewable energy investments
Selected S&CEE region investments
Different project stages (greenfield, turnkey, brownfield etc.)
Feeder-funds possible to increase diversification and accelerate investment process
Expected returns between 5% and 8% p.a.
SME multi sector focus, with emphasis on regional integration, growth opportunities through supply of equity to support expansion, partial exit of existing owners and change of generation
Structure, financing and investment term dependent on individual transaction
Expected returns >10% p.a.